Let us help you build the best cloud strategy
Cloud – DevOps – Monitoring – Containerization – Kubernetes – Build – Deploy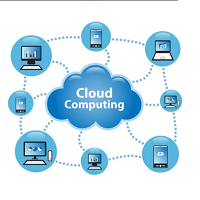 What's your strategy?
Whether you are beginning or have already started your cloud journey, the right partner can accelerate your company's digital transformation and empower your business to stay ahead of the competition. VL Cloud has proven experience in building cloud strategies that have enabled our clients to adopt a cloud-first approach to achieving their business objectives.
Your Existing Challenges
Low scalability of IT infrastructure which effects your growth.

Lack of skilled Cloud Experts.

Cloud IT infrastructure failures which will increase the failure of productivity.

How the Cloud Service can reduce delivery time.
How Our Experts Can Support?
We support you in developing robust cloud technologies by providing a full range of consulting, development, migration, automation, monitoring and integration services. Our experts can help assess the cloud readiness of your application and infrastructure portfolio, define and recommend cloud reference architecture and assess the requirements.
DevOps Assessment and Strategy Planning
Adopt the current state of DevOps culture, process, and toolchain and quantify your maturity model
Visualize the-desired state and create a roadmap
Identify traceable metrics
DevOps Framework and Tool Stack Construction
Analyze, design, construct, automate and implement according to the needs identified for each project