About Us
We do things little differently, and we like it that way!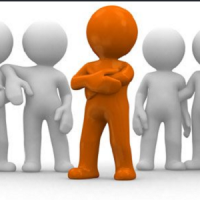 About the Company
:
Welcome to VL Cloud LLP, your number one source for all things IT Infra & Cloud services. We're dedicated to providing you the very best of service, with an emphasis on Best Practices, Industry Standards, SLA driven approach and On-time project delivery.
Since our establishment in the year 2000 (formally called as SMI Infotech), we have serviced 50+ customers from 5+ countries. Based in the capital of Telangana, Hyderabad. we are highly acknowledged among our clients for our Cloud Services, DevOps development process and IT Infra Services, SLA driven approach, and on-time project delivery.
We have one of the best client-retention rates (97%+) across the industry. Backed by a team of 20+ professionals, we can achieve 70%+ from a couple of years
History:
Founded by Nirmala Kondaparthi in 2000, VL Cloud has grown into a boutique IT Service provider for Cloud, Infrastructure and Dev Ops solutions. We now serve customers in India, North America, and Europe.
Our Culture:
Our Experts are the foundation of our success, and we invest & train in them, so they can provide our clients with the best services possible. 
We have built an experienced team of Cloud & DevOps engineers through in-depth technical knowledge & training, partner, events, community experts involvement and professional mentoring.