Cloud Compute Services
Complete End-to-End cloud solution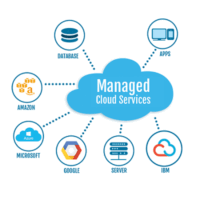 How do we help?
We offer services operated from the end-to-end platform. Our highly skilled cloud specialist team can plan, develop, manage, and deliver new or existing cloud infrastructure on time and budget. We provide support for construction, active management, continuous optimization, and development. We will keep the service up and running 24×7 at a minimal deployment with remote support and centralized management.
We have what it takes to plan, develop, deploy and maintain new or existing cloud infrastructure on time and budget with an in-house team of technology professionals with years of knowledge and skills-building experience. You can focus on making informed business decisions with remote support and centralized management while maintaining 99.9 percent uptime of your business availability through cloud infrastructure.
Key Service Offerings
Cloud Consultancy
We explore Azure, Amazon, Digital Ocean  & Google Cloud Consulting services where we deliver the best solutions through detailed assessment and planning modules.
DevOps
Our dedicated DevOps engineers Configure CI/CD build & release for the smother deployments, operate, monitor and manage the cloud infrastructure.
Cloud Platform Management
We manage all Azure, AWS & Google Cloud related infrastructure and databases services.
Cloud Architecture
We build cloud architecture that is secure, scalable and cost-effective.
Cloud Monitoring
We configure and build the best monitoring tools that track, evaluate and provide reports on websites, databases, applications and cloud instances ' availability and performance.
Container Management
We establish and configure all AWS Elastic Container Service (ECS), Azure Kubernetes Service (AKS), Dockers container management solutions. Google GKE, Kubernetes, Hyper-V, OpenShift